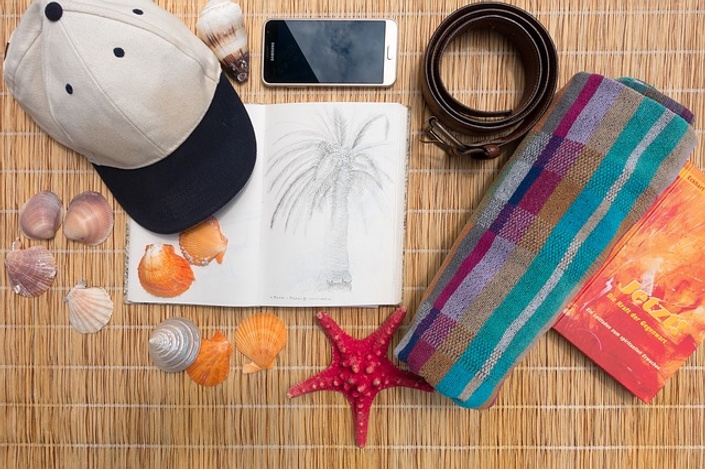 Introduction to the Holidays Act
A handy guide to help you navigate your way through the Holidays Act
Watch Promo
All employees working in New Zealand are legally covered by the Holidays Act (2003). For employers, this sometimes leaves you with more questions than answers such as:
How do I know if I'm paying my employees the right entitlement?
What is considered to be a week under the law?
How do I calculate leave for my employees?
What is an "otherwise working day"?
My labour is going through the roof with all these leave, is there a better way of managing this?
and we are sure that you have loads of other questions........
What if you could have all these questions answered, feel confident that you are doing the right things, gain clarity on your employer obligations, feel confident to answer questions from your team about their entitlements....and most importantly be able to Employ with Confidence.
Now you can...
Enrol NOW for this course on The Holidays Act, in time for the holidays, so that you can Employ with Confidence.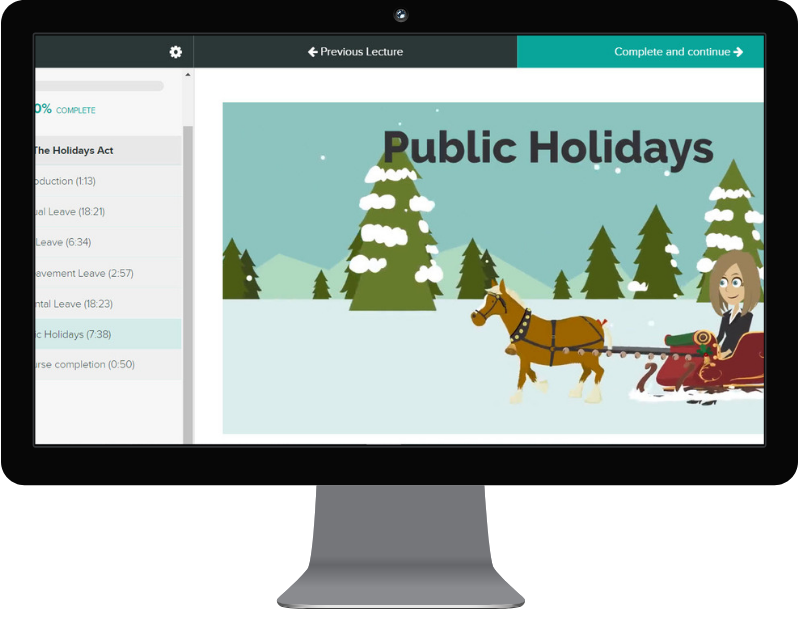 HERE'S HOW THIS COURSE WILL HELP YOU....
In this course we help you navigate your way through the current Holidays Act by breaking down the legislation and simplifying it.
We don't just tell you what the law is, we also show you how to apply it.
You will be given best employment tools and templates to implement into your business
Our business owner friends also chime in and share their hot tips with you, especially around managing your labour costs under the Holidays Act.
Whether your learning style is Visual, Auditory, Read/Write, or Kinaesthetic, we have you covered.
We also share with you how the courts have ruled on particular situations so that you don't get caught out yourselves.
The course will bust a few myths for you and gives you clarity on what you need to do as an employer
The course covers the below legislation:

Annual Leave
Sick Leave
Parental Leave
Bereavement Leave
Public Holidays
Why is it important to understand the Holidays Act?
At in2HR, we have seen many businesses not keep pace with legislation changes and simply misinterpret the legislation, which often results in the business having to spend a lot of time working out lengthily back pay calculations. Unfortunately, the time and cost often doesn't end there for many businesses, and the resulting back lash can include damage to the business's reputation and mistrust from employees.
Safeguard your business TODAY!
Your Instructor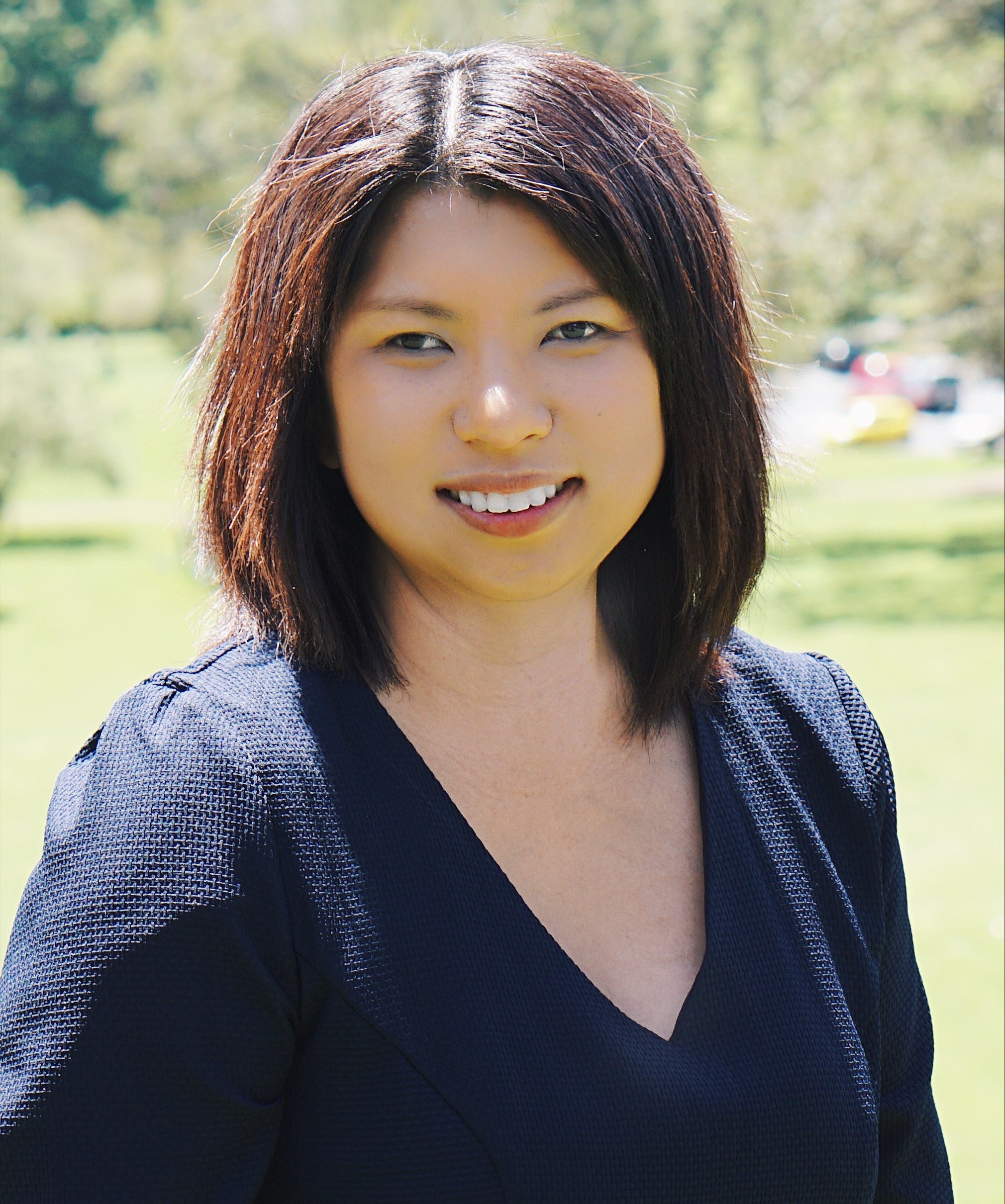 Thai-Anh Cooper (nee Tran) has an extensive background in HR. Thai- Anh's knowledge is supported with over 13 years' experience in corporate HR so you can be sure your business is in the right hands.
Also with past experience as the owner/operator of multi site Cafes, Thai-Anh not only understands the pressure associated with getting your HR procedures right, she fully understands the pressure of being a small business/franchise owner.
in2HR was created so small to medium sized businesses and franchises can have the full expertise of a corporate HR department at lower cost. With employment law become tougher and tougher for employers, in2HR makes HR simple for franchisees and business owners through being a reliable partner and extension of your business so that you are always supported. Step in2HR today and keep your business on the right side of employment law.
What are businesses saying about our courses?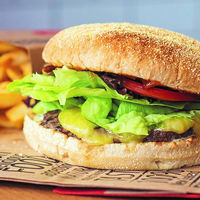 "Whether you are an experienced franchisee, the course is a great way to check in and refresh yourself on employment legislation. If you are new to being an employer, this course will outline all the things that you need to do in order to protect your business. It is easy to follow and the content is relevant for business owners"
- Leanne Williams, Franchisee, Burger Wisconsin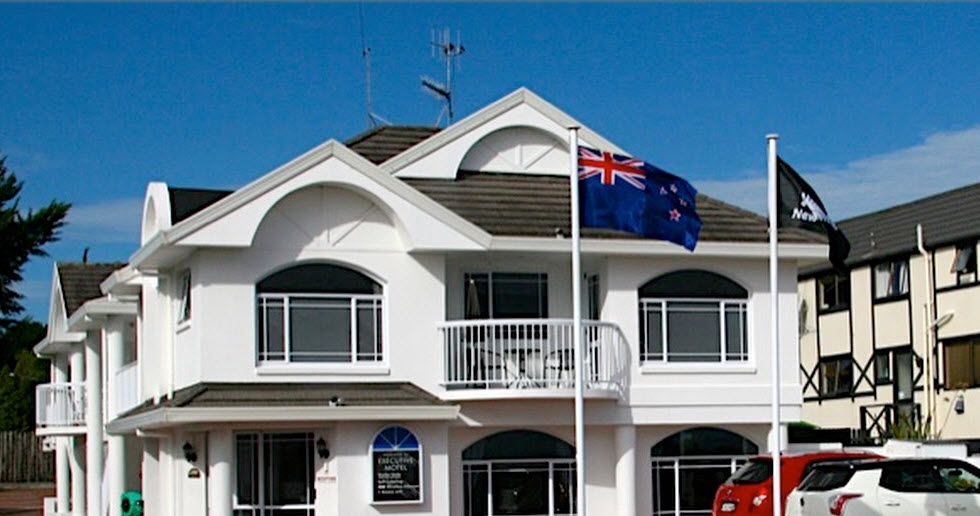 "The cost of doing the course is nothing compared to the costs of having employment issues - In this day and age I know we all must bite the bullet however this team have made it easy even for those who hate online training"
- Gill Petersen, Director, Executive Motel Taupo

"Thank you for spelling it out in language that is easy to follow and understand"
- Cheryl Comely, Practice Director, Total Health Chiropractic
Frequently Asked Questions
When does the course start and finish?
This course is completely self-paced online course - you decide when you start and when you finish.
How long do I have access to the course?
After enrolling, you have unlimited access to this course for 12 months- across any and all devices you own.
What will I get out of this course?
At the completion of this course, you will have a solid understanding of your employer contractual obligations and be able to confidently answer any questions that your employees throw at you about their holiday entitlements. You will also learn new ways of managing the different leave types within your business.
Should I put my whole management team through this?
Yes, we recommend that you put as many of your team through this training as possible so that they are aware of their employer obligations. However, each person will need to sign up separately. Sharing of accounts is prohibited.
Can I afford to take the course?
Let me put it this way - you can't afford not to sign up to this course. Through completing this course you will have the knowledge to keep your business on the right side of the law and you will be able to implement best employment practices into your business.
Do I need advice from my Lawyers?
The materials that are provided in this course are general guidelines for employers and is not intended as legal advice. In2HR is not a substitute for legal counsel. It is important that you seek advice specific to your circumstances.